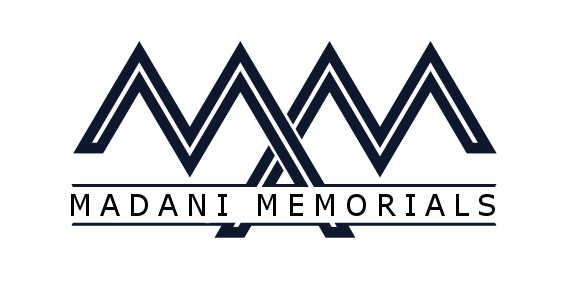 Granite Headstones | Marble Headstones
Traditional Engraved Headstones
We take pride in offering a wide range of funerary products for clients who want to use a traditional material for their loved one's memorial, including traditional inscription granite or marble headstones. Are you looking for something, uniquely shaped yet small in stature? Perhaps you would prefer a 1200 x 1200 monument to mark your loved ones final resting place.
We offer a variety of sizes and shapes and utilize sandblasting to inscribe polished sandstone or granite. Do you want a unique color to memorialize your equally unique loved one? We offer stones in a variety of colours and can offer coloured art motifs and font for the inscription.
There are various different colour options for inscription or art. You can rest easy knowing these headstones will maintain their appearance for many years as marble or granite do not oxidize or deteriorate quickly.
Memorial Bases
You have the option to purchase a memorial with or without a base, however, if you prefer one, you will have the choice between materials.
Headstone Design
Have you considered the design yet? While many people may prefer to stick with a basic design, it is nice to know you have other options. Of course, if you want to personalize the design, you do have that option. Personalize the design and or layout to represent how you and the rest of the family feel about your lost loved one by using the design section of the web site. It has never been simpler to choose your potential memorial for your loved ones.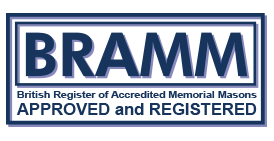 Family owned and operated, Madani Memorials cares deeply about the families we serve. We will help you design a custom headstone, memorial or monument as a permanent tribute for your loved one.
You deserve nothing less than excellent, compassionate customer service, excellent design, and trustworthy manufacturing when seeking the right company to preserve the memories of your loved one. In moments such as these, you deserve and should expect the best.
Over the years we have worked on projects large and small, from memorial plaques for your garden to large memorials. Each design request is different and we will strive to create your memorial with professional taste, and precise attention to detail.
Madani Memorials granite, marble and stone sculptors are here to bring your vision to life. Whether you prefer to work on your design in the comfort of your home or you would like to schedule an appointment with our specialist, we are here to make this process as easy as possible. We understand that when you contact us it's a difficult time.
We offer a large selection of quality headstones & memorials (granite and marble) at affordable prices. We use only the best granite to make our headstones and memorials and we employ some of the best craftsmen in the Yorkshire area to provide you with a granite memorial of the finest quality available.
Muslim Headstones | Islamic Headstones
At Madani Memorials we specialise in the needs of the Islamic community, supplying a range of beautiful headstones and memorials to suit every need and budget. We have been supporting families in creating lasting tributes for their loved ones for many years. We can create beautiful carved text in Arabic, Urdu and English.
If you are unable to visit us at our showroom, our representatives will be pleased to call on you without any obligation to order, we can show samples of various materials and offer advice as to the layout and wording of your choice.

For further information, please do not hesitate to contact us.